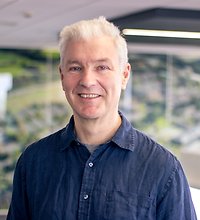 Couples and Marriage Counsellor in Kingston upon Thames
Are you having problems in your relationship?

Maybe your relationship isn't everything it used to be. If you try to talk to your partner about it, they get angry, or refuse to discuss it because they think you're trying to blame them. Or perhaps they are always trying to tell you how you need to be different. Sometimes you aren't sure if the problem is you or them. Whatever the discussion is about (money, relatives, sex, children, work…) somehow it isn't possible to have a sensible conversation. Maybe you feel lonely in this relationship.

I specialise in relationship therapy. I can help.

I particularly work with people who are having relationship difficulties such as:

lack of connection, thoughts of separation or leaving

arguments

an affair or infidelity

disagreements over parenting, over money, over in-laws...

disagreements over sex, or different levels of sexual desire

depression affecting the relationship

the "midlife crisis"

getting over a past relationship

difficulties in forming successful relationships.

Please contact me via the "Contact and FAQ" page if you have relationship problems like these.

Couple counselling in Kingston upon Thames
I offer relationship / marriage counselling at Kingston Natural Health, on Old London Road in Kingston upon Thames. It's a few yards from the landmark "leaning-over phone boxes", and a short walk from Kingston railway station and the bus station. Conveniently located also to offer relationship therapy for Surbiton, Thames Ditton, Teddington, Raynes Park, Wimbledon, and Richmond.

Parking is possible in the street, or at car parks in the area.
Talking to a couples counsellor
Sometimes a relationship problem becomes too hard to talk about. Perhaps when you try to discuss it, it blows up, or one partner simply refuses to have the conversation. This can be very frustrating. Talking to a couple counsellor, also known as relationship therapy or marriage guidance, can be a help in getting your conversation going again. It can be a relief to each be able to express your point of view safely. A relationship therapist will be non-judgemental and will not be trying to decide which of a couple is right, or who wins the argument. If you are having problems, it is much better to address them sooner rather than later.

I also often work with individuals on their relationship issues, like getting over a past relationship, or difficulties with confidence or assertiveness.

See my "About" page for more about my approach.

Depression
Depression can be the cause of relationship problems, and vice-versa relationship problems can also cause depression. Life can be difficult for the partner of a person suffering from depression. And equally, sometimes the partner can, through no fault of their own, do things that don't help with the depression. A major study suggested that couple counselling with both partners attending could be as effective in dealing with one partner's depression as CBT or antidepressant tablets. It can also be very helpful in combination with antidepressants. The NHS has now adopted a model of using couple counselling as one way to treat depression, because of its proven effectiveness. As always, the objective is not to blame either partner.
Latest blog post
The drinking-glass -- or why is it always about the dishwasher?

I was reading a blog post by a chap called Matt Fray about how he ended up divorced. He would leave his used drinking glass on the side in the kitchen because "I'll probably use it again soon", whereas his wife wanted it put in the dishwasher at once. I have to say I've had similar disputes in my own life. He believes his attitude to this was one of a number of cumulative little injuries that led to divorce. A costly and painful divorce.

On the face of it, the situation seems symmetrical. He and his wife each have a preference about the glass. Why should he give way? Does he have to do every single thing his partner asks? Where will it end? Why does she think she's always right? How can it be that important anyway?

His view, now that he is divorced, is that it was important, because she had strong feelings about it. It mattered more to her than it did to him. Note that the "feelings" don't make her preference "right". The reason he should do what she wants is not because she's "right" but because it matters more to her than to him. Sometimes being grown-up is doing something even though your partner asked you to.

And sometimes you should not do what your partner asked! But even when you decide not to, it should not be done by ignoring or disrespecting the request, or saying you "forgot". It has to be a respectful "yes" or "no". Your partner has to feel that you give serious consideration to what they want. I think this goes equally for men and women. Without that feeling of being taken seriously, a person cannot feel safe.

See more posts on my Blog page.

To men
Masculinity today is a puzzle: how are you supposed to be these days? Strong? Or emotional? How can you be "emotionally supportive" in a masculine way?

Have you perhaps looked at men's web sites, "red pill", "MGTOW", or "No More Mr Nice Guy"?

As I am a man, I am aware of these issues. As a couples counsellor I can help you with them, without trying to push you into a feminine way of dealing with them. Men and women often tend to have different ways of dealing with emotions and relationships.
Other sources of support for couples
Many good books on marriage and relationship problems are available - I particularly recommend those published by RELATE on topics such as infidelity.

Internet Forums - there are quite a number of free marriage guidance forums and discussion groups on the internet where visitors advise each other about their relationship problems such as affairs and arguments. I would recommend caution with these. Generally the people providing online advice are not trained marriage counsellors or therapists - they are other people having problems, so they often have quite a negative view, and urge people towards separation. Some forums advise almost everyone to divorce! Beware of this. Most relationship problems can be improved, if the partners want to. Most couples who think about divorce but don't, are glad later that they stayed together.

If you have a problem, such as an addiction or a medical problem that requires specialised treatment, I may be able to advise you on what kind of therapist to look for, or give you a referral to a counsellor in the Kingston / Surbiton area.
Please go to the "Contact and FAQ" page to get in touch with me