Couples and Marriage Counsellor in Kingston upon Thames
Are you having problems in your relationship?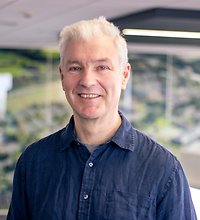 Maybe your relationship isn't everything it used to be. If you try to talk to your partner about it, they get angry, or refuse to discuss it because they think you're trying to blame them. Or perhaps they are always trying to tell you how you need to be different. Sometimes you aren't sure if the problem is you or them. Whatever the discussion is about (money, relatives, sex, children, work…) somehow it isn't possible to have a sensible conversation. Maybe you feel lonely in this relationship.

I specialise in relationship therapy. I can help get things back on track.

I particularly work with people who are having relationship difficulties such as:

difficulties with communications

arguments or conflict

an affair or infidelity

disagreements over parenting, over money, over in-laws...

arguments about nothing!

disagreements over sex, or different levels of sexual desire

depression affecting the relationship.

Please contact me via the "Contact and FAQ" page if you have relationship problems like these. (I am based in Kingston upon Thames, convenient for Surbiton, Thames Ditton, Teddington, Raynes Park, Wimbledon, and Richmond. But obviously not at the moment).



Online Counselling
How is your relationship working under lock-down??

-- Some people find things are worse, being cooped up together, maybe with children. Maybe work or money worries.
-- Some people are finding things are better! Less exhaustion from commuting, more time together in the day.

If things are worse for you, it's an opportunity to look at how your relationship functions under stress, and how negative patterns may be particularly clear at this time. It may help you to realise what you need from each other.

On the other hand if things are better, it may be an opportunity to learn what works for you, and think about how you can hang on to some of those benefits when lock-down relaxes.

Let's have a conversation about what you're seeing happening between you. This is a great chance to take things to a better place.
Coronavirus and online couple counselling
I see couples online for counselling by webcam using Zoom, which is the system I have experience in for counselling. I have a Zoom licence -- you do not have to have one.

In order to do this, you need a quiet room where you will not be disturbed or overheard, with a laptop, tablet or computer with camera, browser and wi-fi internet connection. I do not recommend trying to do this on a phone.

Self-isolating can be a bit like Christmas only worse: couples are confined together, and relationships can take a turn for the worse. Obviously many people will have financial problems or the fear of them. I urge you not to make any big, snap, decisions at this time. Keep a very gentle hand on the steering. I urge you to give each other support, consideration, and space. Now is not the time to try to change each other! Tolerate your partner's style of coping. We can discuss how this is working out for you.

Please email me if you have questions or concerns regarding couple counselling online at this time.
Talking to a couples counsellor
Talking to a couple counsellor, also known as relationship therapy or marriage guidance, can help to get your conversation going again. It can be a relief to each be able to express your point of view safely. A relationship counsellor will be non-judgemental and will not be trying to decide which of a couple is right, or who wins the argument. Very often, one of the couple is more keen to do counselling than the other. There is some advice about this on my Blog page.

I often use the approach of Emotionally Focused Couple Therapy (EFT for couples). I do not generally think of my clients in terms of having something wrong with them, but rather in terms of having got into a bad pattern of interaction.

If you are having problems, it is much better to address them sooner rather than later.

I also sometimes work with individuals on relationship issues.

See my "About" page for more about my approach.

Latest blog post - How to get the most from couple counselling
How to get the most from couple counselling

• Understand that I won't make your decisions for you. I don't want to just settle the "problem of the week" – I want to ask you how the pattern of that problem is the same as the pattern of other problems you've had in the past.

• Accept that your situation may not be simple. If it was, you would probably already have solved it.

• Think in terms of your own individual goals – what are your values? What kind of relationship do you want to be in? Have you ever discussed this with your partner? And in that relationship, what kind of partner do you want to be?

• Understand that effort will be required. Improving the relationship will usually involve making changes to habits that have developed in you over many years. This might well be a struggle at first. It's not a matter of just turning up to counselling sessions, or of understanding things. At some point, you have to decide to behave differently, and make efforts to carry that out. This will be very rewarding.

• If you are reading this, you are probably a diligent person, who wants to make things better. Well done for getting this far! Just be aware that until you and your partner agree on what "better" means, you need to go gently.

• So the overall attitude I'd recommend each of you to bring to this is: I am going to use this counselling to figure out what changes to make in myself. I will make those changes, and observe how my partner responds. Whether this ultimately "saves" the relationship or not, either way, I will have benefited from making those changes in myself!

• I don't know you, but some examples of the changes you might decide to make in yourself could be: (1) getting better control of your own emotions; (2) learning to express yourself less vaguely and more briefly; (3) improving your ability to listen to another person with interest and curiosity; (4) getting better at doing what you said you would do (and not saying you'll do things unless you are sure you can and will); (5) not giving up too easily. All of these skills will help you in life.


You can find more short notes like this on my Blog page.

To men
Masculinity today is a puzzle: how are you supposed to be these days? Strong? Or emotional? How can you be "emotionally supportive" in a masculine way?

Have you perhaps looked at men's web sites, or the book "No More Mr Nice Guy"?

As I am a man, I am aware of these issues. I understand the problems that men face in relationships. As a couples counsellor I can help you with them, without trying to push you into a feminine way of dealing with them. Men and women often tend to have different ways of dealing with emotions and relationships.
Other sources of support for couples
Many good books on marriage and relationship problems are available - I particularly recommend those published by RELATE on topics such as infidelity.

Internet Forums - there are quite a number of free marriage guidance forums and discussion groups on the internet where visitors advise each other about their relationship problems such as affairs and arguments. I recommend caution with these. Generally the people providing online advice are not trained marriage counsellors - they are other people having problems, so they often have quite a negative view, and urge people towards separation. Some forums advise almost everyone to divorce! Beware of this. Most relationship problems can be improved, if the partners want to. Most couples who think about divorce but don't, are glad later that they stayed together.

Please go to the "Contact and FAQ" page to get in touch with me