Couples and Marriage Counsellor in Kingston upon Thames
Are you having problems in your relationship?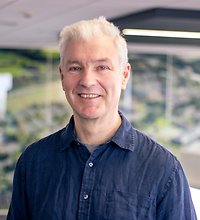 Maybe your relationship isn't everything it used to be. If you try to talk to your partner about it, they get angry, or refuse to discuss it because they think you're trying to blame them. Or perhaps they are always trying to tell you how you need to be different. Sometimes you aren't sure if the problem is you or them. Whatever the discussion is about (money, relatives, sex, children, work…) somehow it isn't possible to have a sensible conversation. Maybe you feel lonely in this relationship.

I specialise in relationship therapy. I can help get things back on track.

I particularly work with people who are having relationship difficulties such as:

difficulties with communications

arguments or conflict

an affair or infidelity

disagreements over parenting, over money, over in-laws...

disagreements over sex, or different levels of sexual desire

depression affecting the relationship.

Please contact me via the "Contact and FAQ" page if you have relationship problems like these.

Talking to a couples counsellor
Talking to a couple counsellor, also known as relationship therapy or marriage guidance, can help to get your conversation going again. It can be a relief to each be able to express your point of view safely. Very often, one of the couple is more keen to do counselling than the other. This is normal. A relationship counsellor will be non-judgemental and will not be trying to decide which of a couple is right, or who wins the argument.

I often use the approach of Emotionally Focused Couple Therapy (EFT for couples). I do not generally think of my clients in terms of having something wrong with them, but rather in terms of having got into a bad pattern of interaction.

If you are having problems, it is much better to address them sooner rather than later.

I also sometimes work with individuals on relationship issues.

See my "About" page for more about my approach.

Couple counselling in Kingston upon Thames
I offer relationship / marriage counselling at Kingston Natural Health, on Old London Road in Kingston upon Thames. It's a few yards from the landmark "leaning-over phone boxes", and a short walk from Kingston railway station and the bus station. Conveniently located also to offer relationship therapy for Surbiton, Thames Ditton, Teddington, Raynes Park, Wimbledon, and Richmond.
The Hold Me Tight Course
There is a Hold Me Tight Relationship course running in Kingston on Wednesday evenings in May and June. You could view this as an alternative to counselling, although you can do both! I will be one of the counsellors working on it (though I am not the organiser) and I recommend it. It's based on the assumption you want to improve your relationship, so if you are looking for help around splitting up, this course is probably not for you. It's also probably not for you if things are so bad that you can't speak to each other. It's ideal if you want to understand better how things are (sometimes) going wrong.

The following is an extract from their description:

Do you want to feel more connected to your partner? Do you long to know the answers to the questions "Are you with me? Are you there for me? Do I matter to you? Am I enough?"

-- "The opportunity it gives you to focus on your relationship is restorative in its own right" -- Rob

An enriching experience at any life stage, The Hold Me Tight relationship course is for every couple (together for more than 2 years) who want to take time out to strengthen and deepen their relationship. Running in Kingston for the fourth year, over seven Wednesday evenings May 6th-June 24th 2020 (half term break on May 27th).

100% of participants – a total of 72 couples - from 2016 to 2019 said they would recommend this course to a friend.

-- "It helped us to get closer together again. Showed me that many of our hurts and fears are the same. We can now talk about our problems easier. And (phew!) we are not the only ones who get caught in conflict or stalemate." -- Andrew

By the end of the course you will:
• Know the messages you need to hear from each other to thrive - and start communicating them!
• See each other differently, with more tenderness.
• Name the negative dialogues you regularly fall into and make them the problem rather than each other
• See (and hopefully experience) the relationship between feeling 'there for each other', and satisfying sex

-- "It brought us back together and quite literally has saved our family" -- Zoe

What does it cost? £90 for the whole course. This includes a copy of Dr Sue Johnson's bestselling book, Hold Me Tight. We also have concessionary places available at £25. Please ask. We keep the price reasonable as we know that many people will also have babysitting and other costs. No-one makes a profit from the course. More than that, we want to see relationships and families strengthened everywhere.

What if our we're actually doing ok? Is this for us? Great! Hold Me Tight is an approach which will further strengthen a strong relationship. You will learn new ways to reconnect after inevitable disconnections, a new language for 'reading' and understanding each other, and feel more open and tender.

-- "There is far less conflict in our relationship" -- Neil

I'm concerned that it's going to feel too much like 'counselling' You will sit together as a couple, with no expectation that you have to talk to anyone else all evening! You get to listen, and then start conversations and exercises with your partner as a couple. There are some opportunities to comment and reflect to the group, which can be a great chance to hear that other couples have similar concerns. There is no obligation to contribute in the group. Counsellors are there as a supportive presence and are available to contribute to your discussion if you choose.

-- "If you don't feel you need them, you won't notice they are there. If you do speak to them, they are very fair and constructive" -- James.

-- "Amazed how quickly they could help us reach a deeper level in our understanding" -- Emma

Hold Me Tight is not a Christian course. It is being supported by St Pauls Church to help strengthen couple relationships and families in the community. As facilitators our intention is that you go away feeling more hopeful and more connected to each other.

What if my partner wants to come to Hold Me Tight more than I do, or vice versa? It is quite common for us to have different perceptions of what is necessary for our relationship - in fact it's one of the main dynamics we'll discuss! This doesn't in itself indicate different levels of commitment. If you're the one who's more reluctant, you'll find this material is well structured to give voice to what you're experiencing. That's one of the reasons we think it works particularly well for the male partner - who is more frequently the one in this position (though this is only the case 70% of the time!)

Contact: Kate/Julia on [email protected] to ask any questions and book your place for 2020!

Brighton: There is also another "Hold Me Tight" course running in Brighton, at the Old Ship Hotel in Brighton 14-15th March. It's £199 per person. Details and application form for the Brighton one can be found on www.holdmetight.co.uk

Latest blog post - What if your partner doesn't want to do couple counselling?
What if your partner doesn't want to do couple counselling?

There could be a lot of reasons why. Maybe they are worried about cost or time. Maybe they've heard bad things about counselling, or maybe they've already had counselling and it wasn't good. Maybe they don't think they'll be good at being in counselling. Maybe for some reason they expect the counsellor to take your side. Maybe deep down they worry that the problem is really them, that they aren't good enough.

Or, maybe they are tired of your attempts to "fix" things. Perhaps you've bought them books, or shown them articles on the web. Perhaps you've tried to set up conversations to talk about it. And they're thinking, just leave it alone already, if you keep picking at it, it won't get better. Their stance may be that constantly focusing on what's not right, is draining the hope and energy from the relationship. Maybe they are thinking, let's just be nice and enjoy each other. Stop treating me like an improvement project.

I have no way to know whether it's one of the above reasons, or which one. I've seen them all many times. If they can tell me one of those things, I'm going to say thank you for being so open, that's really good, I can understand that. Let's talk about it.

What can you do? I have some suggestions. (1) Show them this article. Maybe they'll recognise something above. But, the problem with this is, if you are maybe guilty of that "trying to fix them" thing I mentioned, then showing them this will be more of that. (2) So back off a bit. Act as if you're happy and friendly towards them. Avoid disapproving of anything, and see what happens. And (3) you could come for one session of counselling with me on your own. Don't try to get them to come. Tell them you're planning to do this, and they may decide to come along. That would be perfect! But if they don't, we can try to understand what might be going on.

Note: the reason I say one session is because if we go further than that, then I am doing one-on-one counselling with you, and I can't then do even-handed couple work with both of you.


You can find more short notes like this on my Blog page.

To men
Masculinity today is a puzzle: how are you supposed to be these days? Strong? Or emotional? How can you be "emotionally supportive" in a masculine way?

Have you perhaps looked at men's web sites, or the book "No More Mr Nice Guy"?

As I am a man, I am aware of these issues. I understand the problems that men face in relationships. As a couples counsellor I can help you with them, without trying to push you into a feminine way of dealing with them. Men and women often tend to have different ways of dealing with emotions and relationships.
Other sources of support for couples
Many good books on marriage and relationship problems are available - I particularly recommend those published by RELATE on topics such as infidelity.

Internet Forums - there are quite a number of free marriage guidance forums and discussion groups on the internet where visitors advise each other about their relationship problems such as affairs and arguments. I recommend caution with these. Generally the people providing online advice are not trained marriage counsellors - they are other people having problems, so they often have quite a negative view, and urge people towards separation. Some forums advise almost everyone to divorce! Beware of this. Most relationship problems can be improved, if the partners want to. Most couples who think about divorce but don't, are glad later that they stayed together.

Please go to the "Contact and FAQ" page to get in touch with me