Couples and Marriage Counsellor in Kingston upon Thames
Are you having problems in your relationship?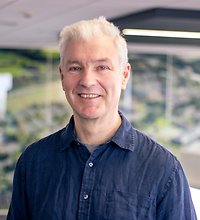 Maybe your relationship isn't everything it used to be. If you try to talk to your partner about it, they get angry, or refuse to discuss it because they think you're trying to blame them. Or perhaps they are always trying to tell you how you need to be different. Sometimes you aren't sure if the problem is you or them. Whatever the discussion is about (money, relatives, sex, children, work…) somehow it isn't possible to have a sensible conversation. Maybe you feel lonely in this relationship.

I specialise in relationship therapy. I can help get things back on track.

I particularly work with people who are having relationship difficulties such as:

difficulties with communications

arguments or conflict

an affair or infidelity

disagreements over parenting, over money, over in-laws...

arguments about nothing!

disagreements over sex, or different levels of sexual desire

depression affecting the relationship.

I also offer marriage preparation consulting, a popular service for couples who don't have major problems but want a "health check" when contemplating making a permanent commitment to each other ("tying the knot"). See this page.

Please contact me via the "Contact and FAQ" page if you have relationship problems like these. (I am based in Kingston upon Thames, convenient for Surbiton, Thames Ditton, Teddington, Raynes Park, Wimbledon, and Richmond. But obviously not at the moment). We can set up a first session to understand what is going on. If after the first session, you decide not to proceed, I will not mind, and will happily refund the cost of that session. You have to find a counsellor that's right for you.



Zoom and online couple counselling
I see couples online for counselling by webcam using Zoom. I am finding that online counselling is working well with couples.

In order to do this, you need a quiet room where you will not be disturbed or overheard, with a laptop, tablet or computer with camera, browser and wi-fi internet connection. I do not recommend trying to do this on a phone. (You do not need to have a Zoom license.)

The only condition where this will not work is if there is currently physical aggression between the couple.

Please email me if you have questions or concerns regarding couple counselling online at this time.
Talking to a couples counsellor
Talking to a couple counsellor, also known as relationship therapy or marriage guidance, can help to get your conversation going again. It can be a relief to each be able to express your point of view safely. A relationship counsellor will be non-judgemental and will not be trying to decide which of a couple is right, or who wins the argument. Very often, one of the couple is more keen to do counselling than the other. There is some advice about this on my Blog page. It's normal.

I do not generally think of my clients in terms of having something wrong with them, but rather in terms of having got into a bad pattern of interaction. I often use the approach of Emotionally Focused Couple Therapy (EFT for couples). EFT for couples is rated by the Society of Clinical Psychology as having "strong research support", the highest grade.

If you are having problems, it is much better to address them sooner rather than later.

I also work with individuals on relationship issues.

See my "About" page for more about my approach.

Latest blog post - Growing apart or drifting apart?
Growing apart or drifting apart?

Two rather different ways of seeing it! One of the commonest problems for couples is feeling that they are no longer as close as they used to be. This is almost inevitable in a relationship. Sometimes circumstances change, such as: parents, children, or employment, or illness. But as well as that, there is an inevitable movement from together, to further apart, and sometimes back again. People do go through stages.

If you think of it as drifting apart, then there's an implication that you have not paid attention. That nobody has kept an eye on the relationship, and you have just "drifted". If that's the case, it might be time for some serious thought about your life's direction, and what you really want. Individually, and as a couple. Do you really like each other? Do you want to be together, and why? There can be huge benefits in being in a stable long-term relationship.

If you think of it as growing apart, that seems rather different. Maybe you each have grown, perhaps aided by the shelter of the relationship, or the challenge of the relationship, and you are now both rather different people. I want to emphasise that this is normal, and indeed absolutely necessary, in a long-term relationship. Growth and change has to occur. It may be time to take stock of where you are, what you each want, how you manage differences, and what you mean to each other.

Or, maybe one feels that they have grown and their partner hasn't. Things may have got a little out of step. It's as if they are on a walk and one is saying "come on, walk a bit faster" and the other is saying "let's stop and enjoy the view". You know what I'm going to say: let's talk about it. We can explore the situation.


You can find more short notes like this on my Blog page.

To men
Masculinity today is a puzzle: how are you supposed to be these days? Strong? Or emotional? Should you show your feelings? How can you be "emotionally supportive" in a masculine way?

Have you perhaps looked at men's web sites, or the book "No More Mr Nice Guy"?

As I am a man, I am aware of these issues. I understand the problems that men face in relationships. As a couples counsellor I can help you with them, without trying to push you into a feminine way of dealing with them. Men and women often tend to have different ways of dealing with emotions and relationships.
Other sources of support for couples
Many good books on marriage and relationship problems are available - I particularly recommend those published by RELATE on topics such as infidelity.

Internet Forums - there are quite a number of free marriage guidance forums and discussion groups on the internet where visitors advise each other about their relationship problems such as affairs and arguments. I recommend caution with these. Generally the people providing online advice are not trained marriage counsellors - they are other people having problems, so they often have quite a negative view, and urge people towards separation. Some forums advise almost everyone to divorce! Beware of this. Most relationship problems can be improved, if the partners want to. Most couples who think about divorce but don't, are glad later that they stayed together.

There are many marriage preparation courses available, and this is a good idea, but be aware that many of these are religion-based. Mine is not.

Please go to the "Contact and availability" page to get in touch with me